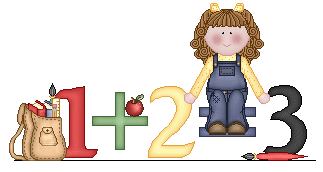 Mrs. Kim Ray
Second Grade Math
Lesson Plans
AMI Assignments
April 20-May 22, 2020
April 20-24
Math Practice Pages 99-100
April 27-May 1
Math Practice Pages 101-102
May 4-May 9
Math Practice Pages 103-104
May 11-May 15
"Drop In The Bucket" #23 and #24
May 18-May 22
"Drop In The Bucket #25 and #26
All AMI assignments (paper packets) for April 20-May 22 will be available for pick up @ PES Monday, April 20. I have posted all math pages on Google classroom in case you were not able to pick up your child's AMI Packet. Please don't hesitate to email me if you have any questions or concerns. Thank you so much for your cooperation.
Google Classroom Instructions:
Students must log in with their google account
Note: Students must type the
firstname.lastname@perryvilleschool.org as their google account login when at home.
Password-Perryville
STUDENTS: Please feel free to log in to your Math Prodigy Account for additional math practice. I have entered assignments for the remainder of the school year! (Time, Measurement, Graphs, Multiplication, etc.)
play.prodigygame.com
Be sure and click on Sign In With Google!
Username is firstname.lastname and password is Perryville