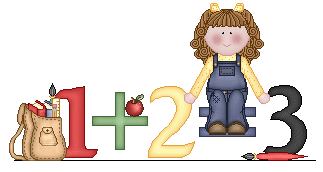 Mrs. Kim Ray
Second Grade Math
Lesson Plans
March 16-April 17, 2020
All AMI assignments (paper packets) for March 30-April 17 will be available for pick up @ PES after April 1. I have also posted all math pages below and on Google classroom. Please don't hesitate to email me if you have any questions or concerns. Thank you so much for your cooperation.
Google Classroom Instructions:
Students must log in with their google account
Note: Students must type the
firstname.lastname@perryvilleschool.org as their google account login when at home.
Password-Perryville
REMINDER: Be sure and click on Google Classroom
STUDENTS: Please feel free to log in to your Math Prodigy Account for additional math practice. I have entered assignments for the remainder of the school year! (Time, Measurement, Graphs, etc.)
All you have to do is to log in to your google classroom account and search www.prodigygame.com
Be sure and click on Sign In With Google
Monday
AMI Day 3
Please continue to practice 3-Digit Addition and Subtraction with regrouping of tens and hundreds!
Tuesday, March 17
AMI Day 4
Wednesday, March 18
AMI Day 5
Thursday, March 19
AMI Day 6
Friday, March 20
AMI Day 7
Please have a happy, safe, and healthy Spring Break!
Monday, March 30
AMI DAY 8
Tuesday, March 31
AMI DAY 9
Wednesday, April 1
AMI DAY 10
April 2-April 17